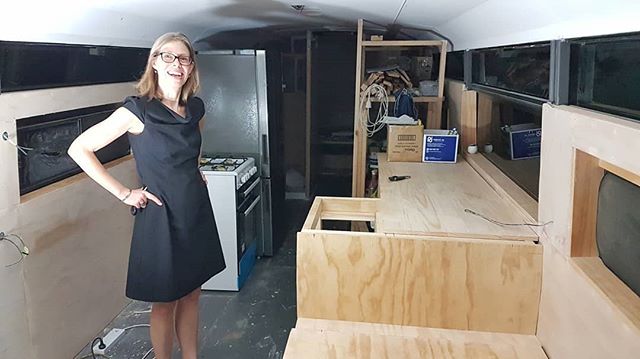 Some exciting progress in Bronte the bus today! The dinette is beginning to take shape. And we managed to get the fridge and gas stove up into the bus (with a little help from our neighbours- thanks fellas!). Here's @littleearthstories inspecting the progress after arriving home from another long day at work (earning the dollars to keep our project moving along). Oh and there's also a picture of the Project Manager testing out one of the new dinette seats. The bus is really starting to feel like our future home now! ~ Keiran.
#busconversion #buslife #bus #tinyhouse #skoolie #skoolieconversion #vanlife #offgrid #busbuild #rvlife #busnut #busrollwithit #livesmaller #nomad #happycamper #wander #wanderlust #homeiswhereyouparkit #ontheroad #buslifeaustralia #buslifeau
View the original Instagram post. Follow us on Instagram at Tales From The Wild.