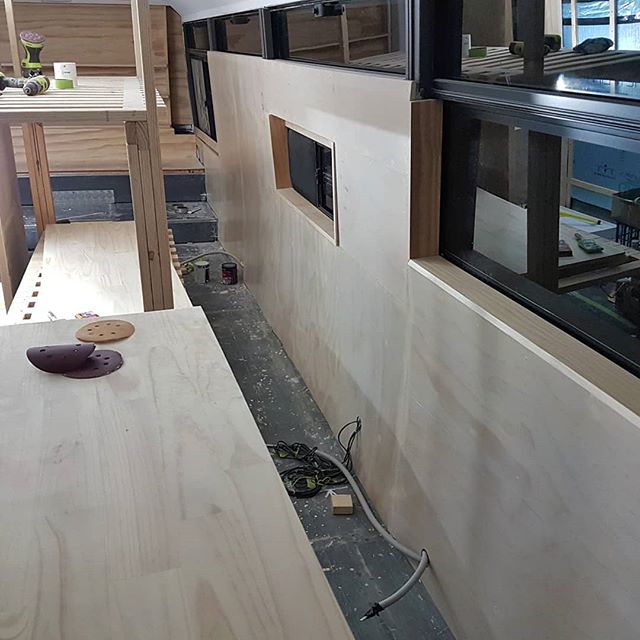 Worked the night shift in Bronte the bus tonight. We've now applied two coats of a liming white 'stain and varnish' to the plywood walls. Just a clear coat of varnish to go and then we can move the furniture back into position for fixing permanently. Whilst there are a million things still to do in the bus, it feels exciting to see our future home starting to take shape. ~ Keiran.
#busconversion #buslife #bus #tinyhouse #skoolie #skoolieconversion #vanlife #offgrid #busbuild #rvlife #busnut #busrollwithit #livesmaller #nomad #happycamper #wander #wanderlust #homeiswhereyouparkit #ontheroad #buslifeaustralia #buslifeau
View the original Instagram post. Follow us on Instagram at Tales From The Wild.