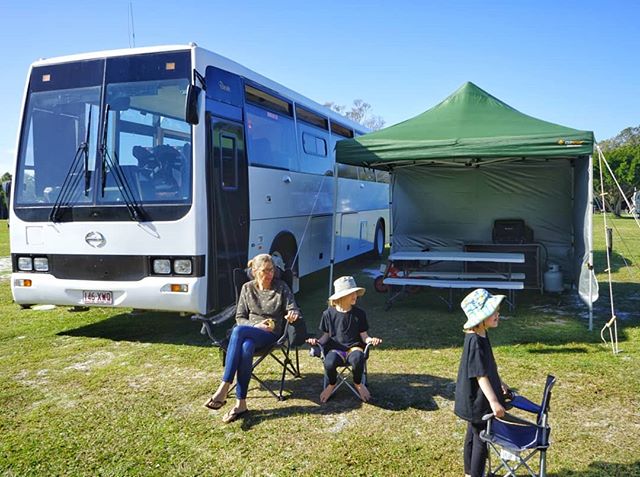 All set up in Bronte the bus at Pottsville North Holiday Park. We created a nice outdoor space beside the bus with our @oztrailaustralia camping gear. Eventually we'll get a proper motorhome awning and some window awnings, but the gazebo is proving great for longer stays like this one. As you can see in the aerial shots, there was also plenty of room at Pottsville North @tweedcoastholidayparks for the kids to play!
#destinationtweed #thetweed #tweedcoastholidayparks #tchpmemories #tchppottsvillenorth #pottsvillenorthholidaypark #travelwithkids #seeaustralia #travel #busconversion #buslife #bus #tinyhouse #skoolie #skoolieconversion #vanlife #offgrid #busbuild #rvlife #busnut #busrollwithit #livesmaller #nomad #happycamper #wander #wanderlust #homeiswhereyouparkit #ontheroad
View the original Instagram post. Follow us on Instagram at Tales From The Wild.