[igp-video src="" poster="https://www.talesfromthewild.com.au/wp-content/uploads/2018/06/34609551_202350197260301_295191964087746560_n.jpg" size="large"]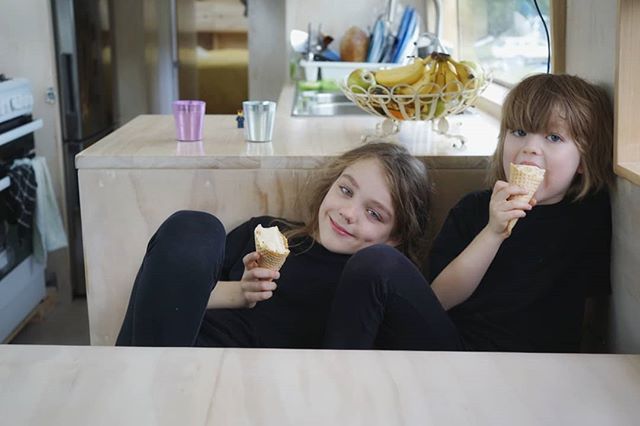 Ice cream time in Bronte the bus! We had such a wonderful time on our recent Tweed Coast holiday. It was our first chance to test out the bus and to see how 'bus life' worked for us as a family. Needless to say we were all pretty happy with the experience. The interior layout worked well for us. Here's a few more pictures of the interior, captured during our stay at Pottsville. Now it's back to reality. And time to knuckle down and finish the project. I've got quite a list of jobs to get done yet before we're ready to move into the bus full-time!
#busconversion #buslife #bus #tinyhouse #skoolie #skoolieconversion #vanlife #offgrid #busbuild #rvlife #busnut #busrollwithit #livesmaller #nomad #happycamper #wander #wanderlust #homeiswhereyouparkit #ontheroad #travelwithkids #destinationtweed #thetweed #tweedcoastholidayparks #tchpmemories #tchppottsvillenorth #pottsvillenorthholidaypark
View the original Instagram post. Follow us on Instagram at Tales From The Wild.