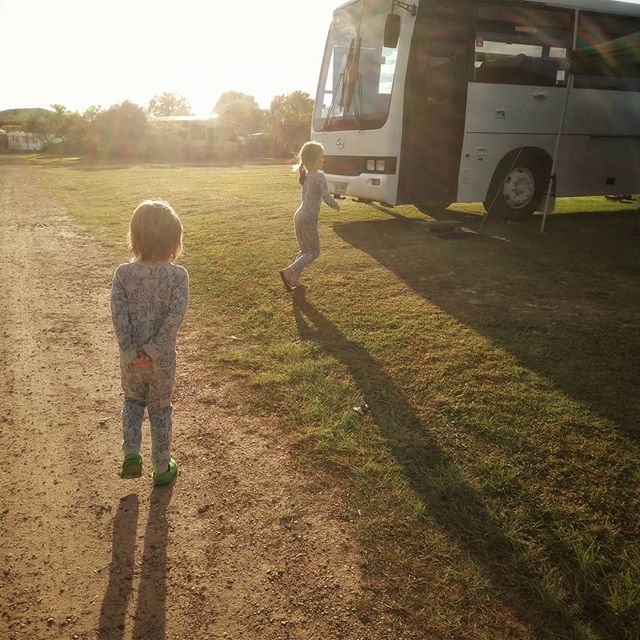 Morning rituals. These two like to start their day with a little walk outside. They wander around like two old men, inspecting the new day, watching the bird life and taking in their surroundings. We're camped at Pottsville North (thanks to @tweedcoastholidayparks) which is perfect for their morning walk. We're on a powered site (suitable for buses) in a large grassy field, with plenty of open space for the boys to roam. It's quiet and peaceful, except for the distant roar of ocean waves and the hauntingly beautiful call of the park's resident bush stone curlews.
#tweedcoast #pottsville #busconversion #buslife #bus #tinyhouse #skoolie #skoolieconversion #vanlife #offgrid #busbuild #rvlife #busnut #busrollwithit #livesmaller #nomad #happycamper #wander #wanderlust #homeiswhereyouparkit #ontheroad #travelwithkids
#caravanpark #holiday
View the original Instagram post. Follow us on Instagram at Tales From The Wild.