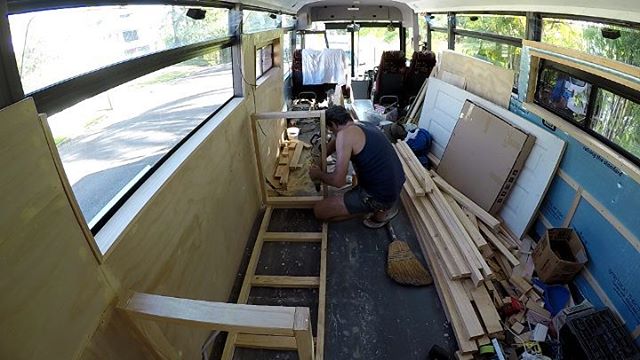 We started building our kitchen benches and cupboards today! It's been a busy weekend with lots of odd jobs completed on the bus. We've done some more waterproofing after discovering two unresolved leaks in the bus after yesterday's rain. We've started sealing the plywood walls with a clear coat, although we're now contemplating a subtle coat or two of stain and varnish (liming white). And tonight I applied the first of two coats of white ceiling paint throughout the bus. It's progress on many different fronts at the moment!
#busconversion #buslife #bus #tinyhouse #skoolie #skoolieconversion #vanlife #offgrid #busbuild #rvlife #busnut #busrollwithit #livesmaller #nomad #happycamper #wander #wanderlust #homeiswhereyouparkit #ontheroad #buslifeaustralia #buslifeau
View the original Instagram post. Follow us on Instagram at Tales From The Wild.