[igp-video src="" poster="https://www.talesfromthewild.com.au/wp-content/uploads/2018/02/27880513_146978152638324_8731009265352835072_n-1.jpg" size="large"]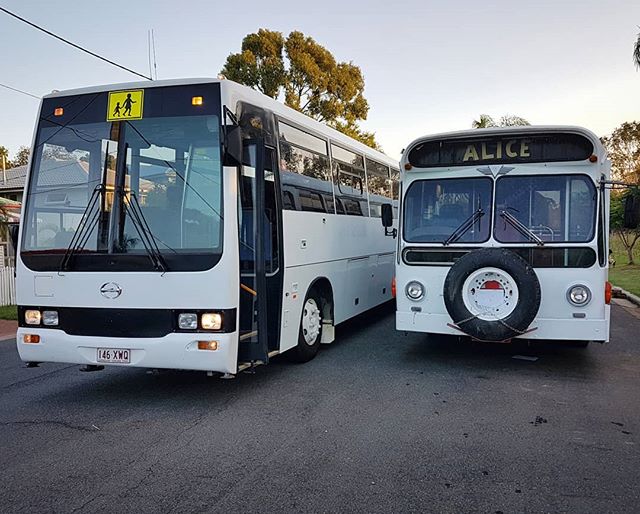 Bronte and Alice. A 'new and old bus' fleet shot from today! It's been a while since our last post but we've been super busy! We sold Alice the Bus last weekend and I have spent this entire week under that bus (in sweltering summer weather) carrying out repairs and getting the old bus moving again. It's been over four years since Alice was started and run, so there were multiple complications to overcome before she would budge. But we got there late today! Alice is now parked up on the street and awaiting a ride on a low loader this week to the country, where she will start a new life as a permanent onsite house for her new owners. It was great to drive the old girl one last time (even if only from the side yard to the road). And the whole street came out to watch the excitement and cheer old Alice on! You can see more pics of Alice the Bus at @our.bus.
#busconversion #buslife #bus #tinyhouse #skoolie #skoolieconversion #vanlife #offgrid #busbuild #rvlife #busnut #busrollwithit #livesmaller #nomad #happycamper #wander #wanderlust #homeiswhereyouparkit #ontheroad #buslifeaustralia #buslifeau
View the original Instagram post. Follow us on Instagram at Tales From The Wild.