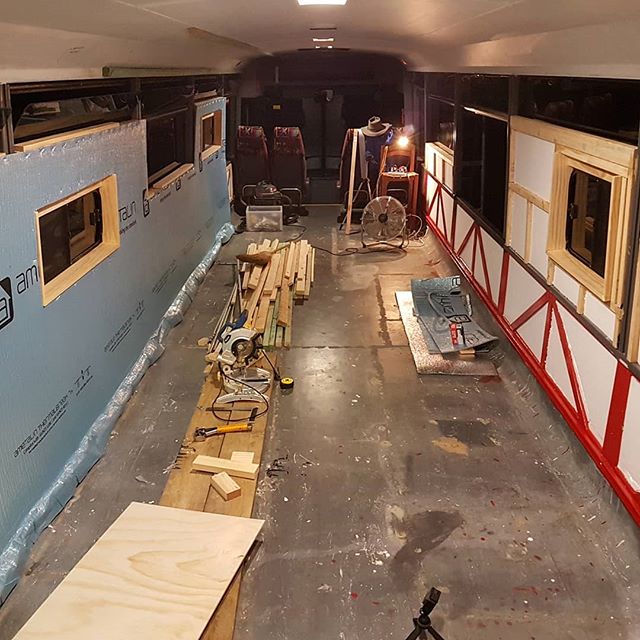 Some good progress in the bus today! The nearside (left) wall is beginning to take shape. We tacked up the foil/foam insulation today. This thermal barrier will help to prevent heat from entering the bus through the wall frame. The next step will be to put up another layer of pine battens and then the 3mm plywood wall sheets can go on.
#busconversion #buslife #bus #tinyhouse #skoolie #skoolieconversion #vanlife #offgrid #busbuild #rvlife #busnut #busrollwithit #livesmaller #nomad #happycamper #wander #wanderlust #homeiswhereyouparkit #ontheroad #buslifeaustralia #buslifeau
View the original Instagram post. Follow us on Instagram at Tales From The Wild.