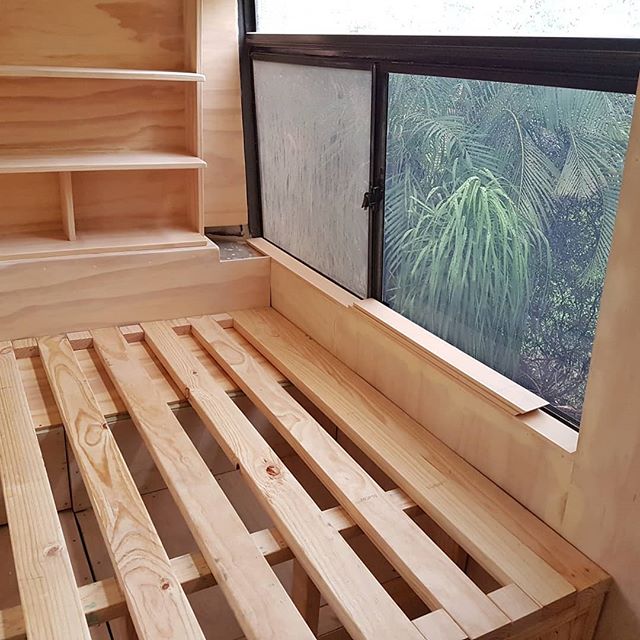 The timber work in the main bedroom is nearly done! I've still got to finish the window sills, pelmets and the wall sections either side of the shelving. We are then planning to install blockout blinds in all windows except the top hoppers. We've insulated the floor under the bed (with polystyrene and an additional layer of plywood) to minimise the heat rising up from the engine and to dampen the engine noise. There's quite a bit of storage space under the bed. We're planning to use baskets under the bed for clothes storage. We've got a split system air conditioner to install on the wall above the shelving. And some LED reading lights to wire in.
#busconversion #buslife #bus #tinyhouse #skoolie #skoolieconversion #vanlife #offgrid #busbuild #rvlife #busnut #busrollwithit #livesmaller #nomad #happycamper #wander #wanderlust #homeiswhereyouparkit #ontheroad #buslifeaustralia #buslifeau
View the original Instagram post. Follow us on Instagram at Tales From The Wild.