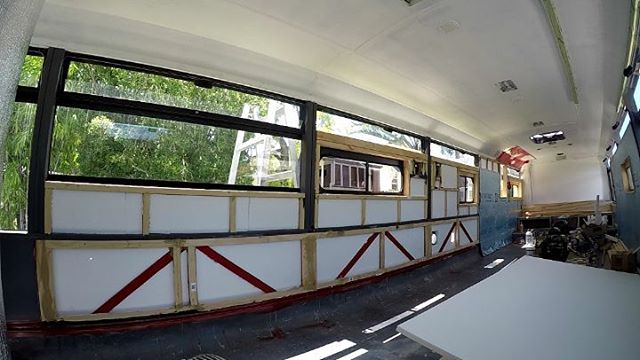 There's something very satisfying about watching timelapse video of the project taking shape! The last of the insulation was installed over the weekend. We've got 50mm polystyrene in the walls, an air gap, then a three-in-one foil insulation stapled into place. Pine battens and 3mm plywood are going on next to complete the walls. We've also finished installing exterior vents for the fridge and 'rangehood' (a 24v computer fan mounted in the wall), and added the power inlet and access holes for exterior sensor and annex lights. A productive weekend (despite the super hot #Brisbane weather)! ~ Keiran.
#busconversion #buslife #bus #tinyhouse #skoolie #skoolieconversion #vanlife #offgrid #busbuild #rvlife #busnut #busrollwithit #livesmaller #nomad #happycamper #wander #wanderlust #homeiswhereyouparkit #ontheroad #buslifeaustralia #buslifeau
View the original Instagram post. Follow us on Instagram at Tales From The Wild.