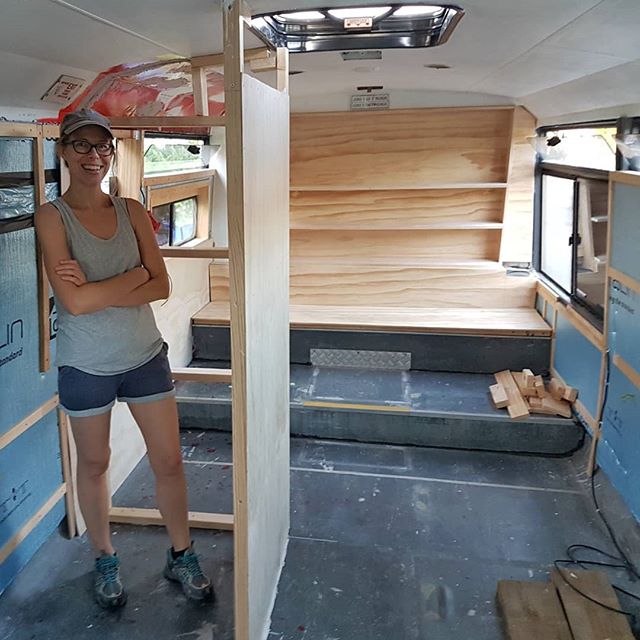 Some excellent progress in Bronte the bus over the weekend. It feels like we're on track! The main bedroom is taking shape, the plywood walls are going up and the interior walls for the bathroom have now been built (that's @littleearthstories standing in the shower area). The boys are super excited about getting their bunk beds built soon and today gave their Nana a guided tour of the bus! Stay tuned for more updates. ~ Keiran.
#busconversion #buslife #bus #tinyhouse #skoolie #skoolieconversion #vanlife #offgrid #busbuild #rvlife #busnut #busrollwithit #livesmaller #nomad #happycamper #wander #wanderlust #homeiswhereyouparkit #ontheroad #buslifeaustralia #buslifeau
View the original Instagram post. Follow us on Instagram at Tales From The Wild.