[igp-video src="" poster="https://www.talesfromthewild.com.au/wp-content/uploads/2018/01/26274620_213015329267753_4051185648063741952_n-1.jpg" size="large"]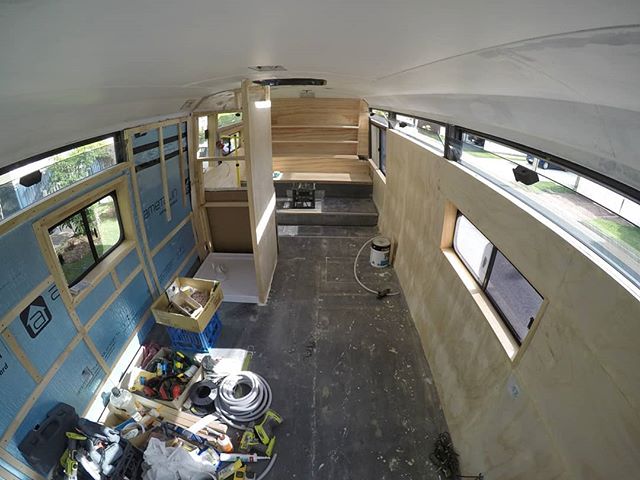 We're stoked with how the interior walls are coming along. Our original plan was to paint the interior walls (except the pine timbers around each window) but we're really liking the raw plywood look. It's been slow going, as we're finalising electrical plans as we go (so that we can run the wiring inside the walls). We're planning to finish off the nearside wall today and get started on the bunk beds. Very exciting! Have a great weekend everyone!
#busconversion #buslife #bus #tinyhouse #skoolie #skoolieconversion #vanlife #offgrid #busbuild #rvlife #busnut #busrollwithit #livesmaller #nomad #happycamper #wander #wanderlust #homeiswhereyouparkit #ontheroad #buslifeaustralia #buslifeau
View the original Instagram post. Follow us on Instagram at Tales From The Wild.