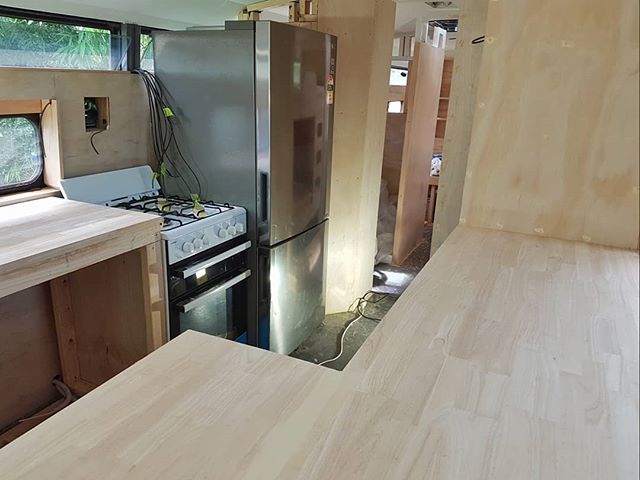 Some long days (and nights) working in Bronte the bus over the weekend.The new benchtops (rubber wood) were cut to size and installed in the kitchen. The kitchen cabinets are taking shape and we got started on the plumbing for the kitchen sink. I've also been looking at ways to secure the fridge into position and will be tackling that job later this week. Sunday was a super sanding marathon (timber benchtops, dinette seat boxes and various kitchen cabinet and pantry walls). We applied a first coat of stain and varnish (liming white) to everything that we sanded and will follow up with a couple of clear coats later this week. The benchtops are looking awesome! ~ Keiran
#buslife #bus #busconversion #skoolieconversion #tinyhouse #rvlife #vanlife
View the original Instagram post. Follow us on Instagram at Tales From The Wild.