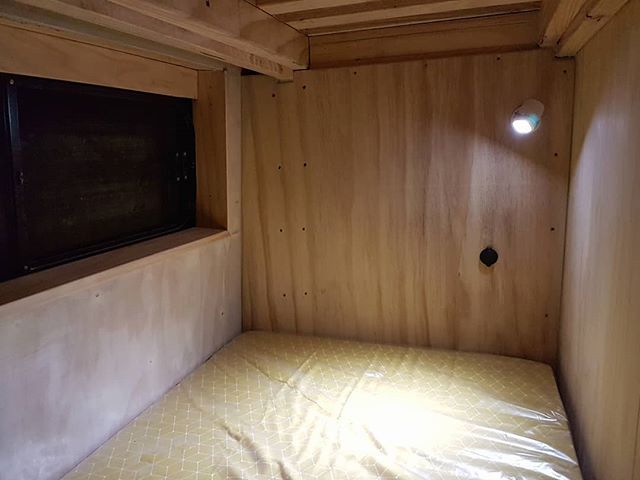 Rainy day progress in Bronte the bus with lots of pics to share: The bunk bed reading lights and USB charging sockets have now been wired in and approved wholeheartedly by the Super Ninja Building Inspectors; The dinette seats and hinged storage lids have been completed; And it rained a bit today (highlighting a few more subtle leaks for me to fix). ~ Keiran.
#buslife #bus #busconversion #skoolieconversion #tinyhouse #rvlife #vanlife
View the original Instagram post. Follow us on Instagram at Tales From The Wild.