[igp-video src="" poster="https://www.talesfromthewild.com.au/wp-content/uploads/2018/03/29088166_1764085600319685_6684933110926147584_n-3.jpg" size="large"]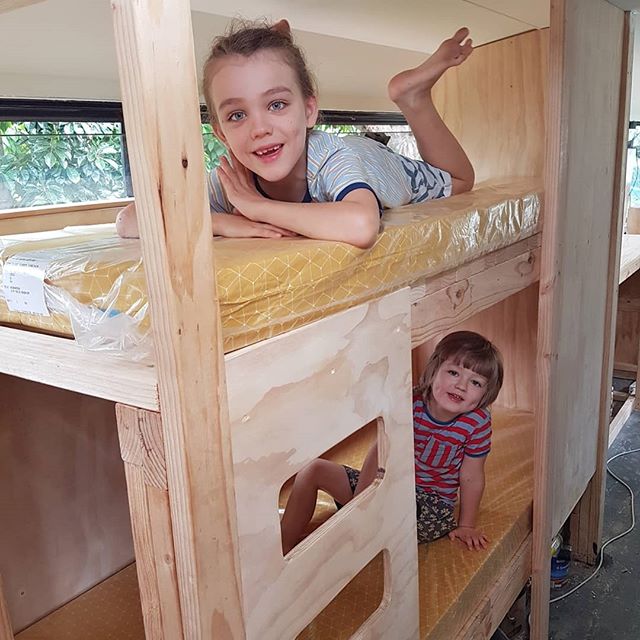 Some junior officers from the Department of Interior Design and Quality Control inspected the bunk beds today after the new mattresses arrived. Thankfully the new bunks passed their rigorous tests and were given enthusiastic nods of approval!
In other news, the building of internal dividing walls continues, with the toilet/shower and hallway walls taking shape. The kitchen layout is now clearly defined and we're happy with the amount of 'work space' in this area. I'm hoping to build the kitchen pantry later this week and then it's time to tackle the kitchen cupboards and storage space under the benches. ~ Keiran.
#buslife #busconversion #skoolieconversion #tinyhouse #rvlife #vanlife
View the original Instagram post. Follow us on Instagram at Tales From The Wild.