[igp-video src="" poster="https://www.talesfromthewild.com.au/wp-content/uploads/2018/05/32054212_380442575797097_3665736758726754304_n.jpg" size="large"]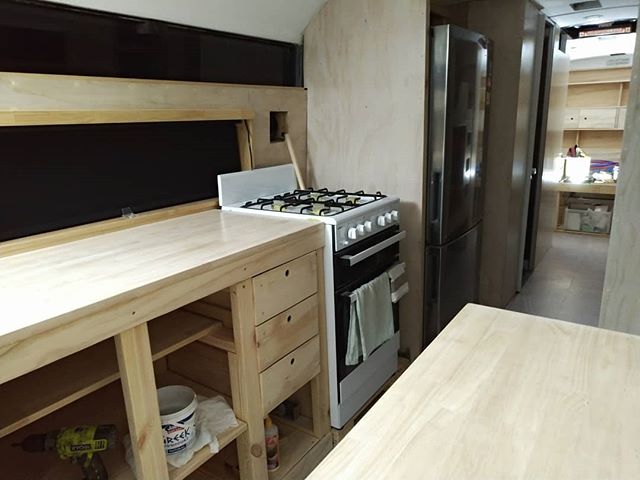 The kitchen and living areas are coming along now. We've lightened up the brown cork floor tiles with a liming white floor finish. The dining table/spare bed is done. And the kitchen cupboards and drawers are nearing completion. We're racing towards an ever-changing deadline to have the bus ready for a much needed mini-break and holiday by the beach somewhere. Stay tuned for more soon!
#busconversion #buslife #bus #tinyhouse #skoolie #skoolieconversion #vanlife #offgrid #busbuild #rvlife #busnut #busrollwithit #livesmaller #nomad #happycamper #wander #wanderlust #homeiswhereyouparkit #ontheroad #buslifeaustralia #buslifeau
View the original Instagram post. Follow us on Instagram at Tales From The Wild.