[igp-video src="" poster="https://www.talesfromthewild.com.au/wp-content/uploads/2018/04/30079818_889281614615598_981409566258364416_n.jpg" size="large"]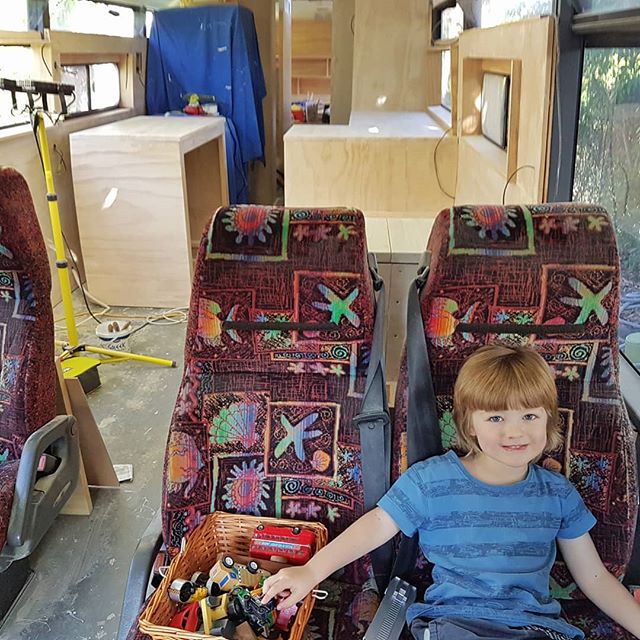 A keen passenger waits patiently in the bus for our future life plans to begin! We're doubling down on our efforts to get the project finished. It's six months now since Bronte the bus arrived on our street. I'm hoping to have the bus at a 'livable in caravan parks' stage within the next five weeks. Down the track (when finances allow) we'll be tackling the second stage of the project, adding the solar power system, composting toilet and water tanks.
Today's jobs included many hours of sanding and sealing the benchtops, plywood walls and furniture, and the fabrication of six drawers (to be fitted under the dinette seats). The boys went to stay at Nana's place tonight (thanks Mum), so another big day of bus building is planned for tomorrow. Good night all! ~ Keiran
#buslife #bus #busconversion #skoolieconversion #tinyhouse #rvlife #vanlife
View the original Instagram post. Follow us on Instagram at Tales From The Wild.