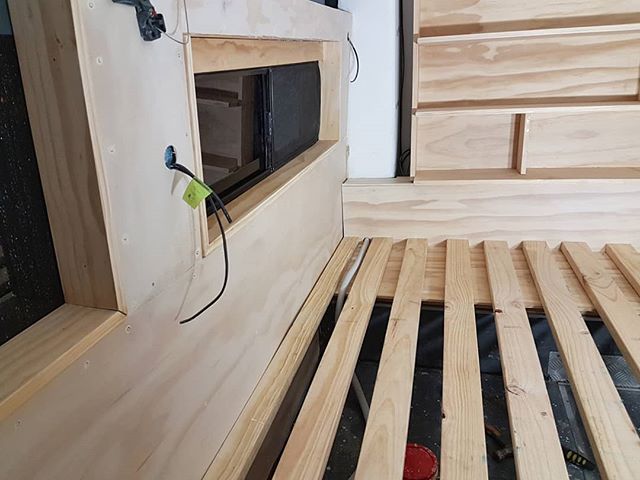 It's back to work in Bronte the Bus! After spending the past week and a half getting old Alice the Bus ready for her new owners, it was nice to get back into Bronte this week to continue with our current project! I've been working on completing the main bedroom for the last two days. The bed and bookshelves are now taking shape. And the pine timbers around the windows are nearly complete. With Bronte now parked in our side yard, the bus is sitting on level ground at long last! We are aiming to complete the main bedroom over the coming weekend. We're pretty happy with the results so far.
#buslife #busconversion #skoolieconversion #tinyhouse #rvlife
View the original Instagram post. Follow us on Instagram at Tales From The Wild.