[igp-video src="" poster="https://www.talesfromthewild.com.au/wp-content/uploads/2017/12/25006745_182996905616964_4671988845321912320_n-1.jpg" size="large"]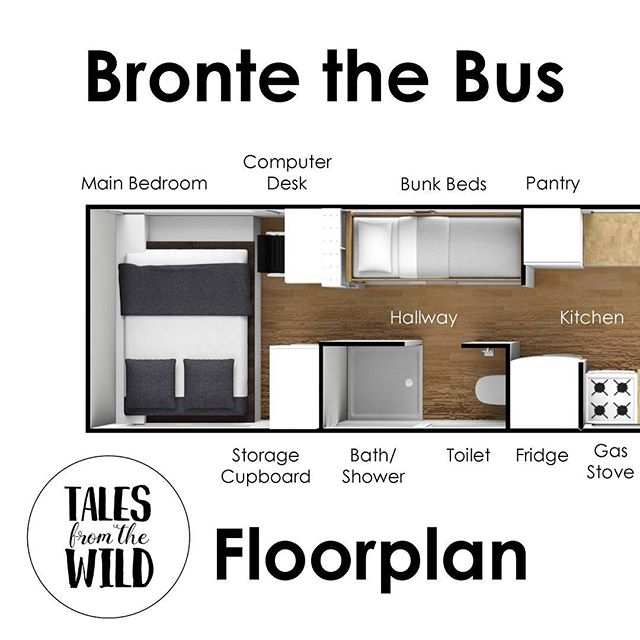 We've completed our design of the floor plan in Bronte the bus. It's very much a standard bus conversion layout (there's only so many ways to build a house in a space like this). We have tried to maximise the available space for work, creativity, study and play. There's a computer desk in the main bedroom and a breakfast bar that extends from the kitchen to the front of the bus, creating a long work bench area for all purposes (sitting or standing). The couch in the living area will have toy storage underneath, with the couch cushions removable to create a low table area for playing. A major design constraint were the top hopper windows that open inwards. To keep all windows available for use, we've had to align the floor plan carefully with these openings. We'll have more about the floor plan in our next YouTube video (due soon)! Subscribe now to be notified when the next video is uploaded!
#busconversion #buslife #bus #tinyhouse #skoolie #skoolieconversion #vanlife #offgrid #busbuild #rvlife #busnut #busrollwithit #livesmaller #nomad #happycamper #wander #wanderlust #homeiswhereyouparkit #ontheroad #buslifeaustralia
View the original Instagram post. Follow us on Instagram at Tales From The Wild.