[igp-video src="https://scontent.cdninstagram.com/vp/2e81ecea49f7ad9035f66b406e3be20a/5AE582FE/t50.2886-16/31108517_216398752460706_3315764948790034049_n.mp4″ poster="" size="large"]
[igp-video src="" poster="https://www.talesfromthewild.com.au/wp-content/uploads/2018/04/30830468_224043918344044_9189950220559974400_n.jpg" size="large"]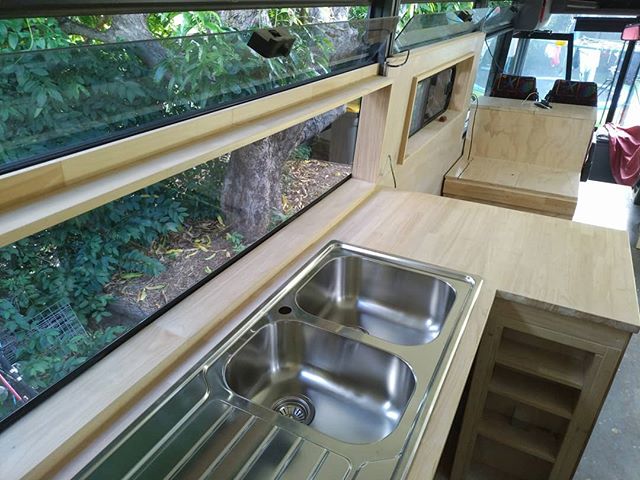 Just a little bit excited to see the kitchen sink go in today! I almost look forward to washing the dishes with an ever-changing window view each day! ~ Keiran.
#busconversion #bus #buslife #busliving #rvlife #rvliving #skoolieconversion #tinyhouse #motorhome
View the original Instagram post. Follow us on Instagram at Tales From The Wild.