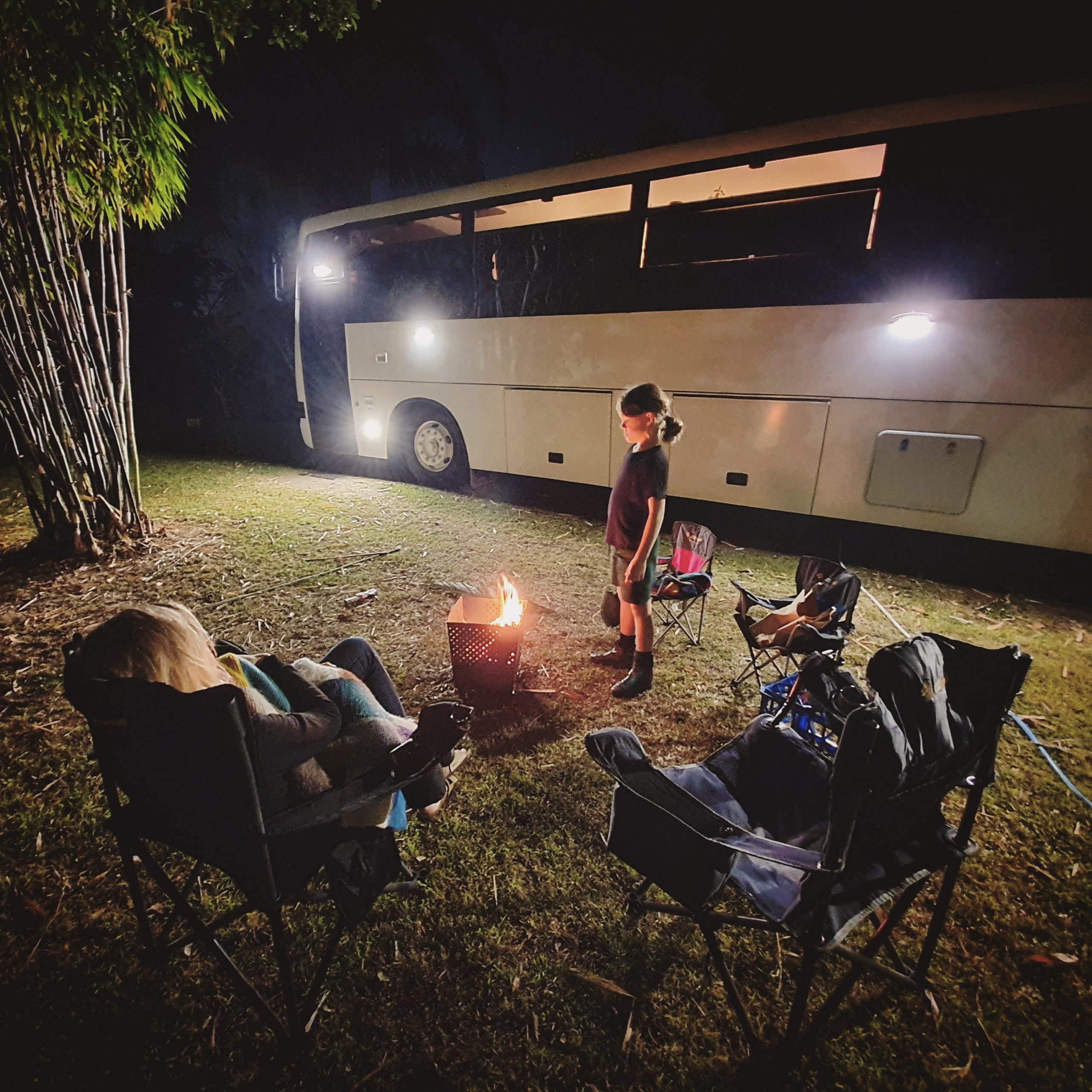 A weekend of birthday celebrations for our eldest boy who turned eight. He invited the neighbourhood kids around for a disco and campfire. Afterwards we enjoyed some quiet family time by the fire. We may be camped in the side yard of our suburban house but we can all imagine exactly what bus life will look like for us in the coming months. We imagine lots of campfires. Sam and I have declared the next twelve months to be the 'year of the campfire' and the boys can hardly wait! We're putting the house on the market within the next couple of weeks and are hoping to be on the road by the end of September. Not long now!
#busconversion #buslife #bus #tinyhouse #skoolie #skoolieconversion #schoolbusconversion #vanlife #offgrid #busbuild #rvlife #busnut #busrollwithit #livesmaller #nomad #happycamper #wander #wanderlust #homeiswhereyouparkit #ontheroad #buslifeaustralia #buslifeau #mybuslife #buslifeadventure #livingtinyproject
View the original Instagram post. Follow us on Instagram at Tales From The Wild.