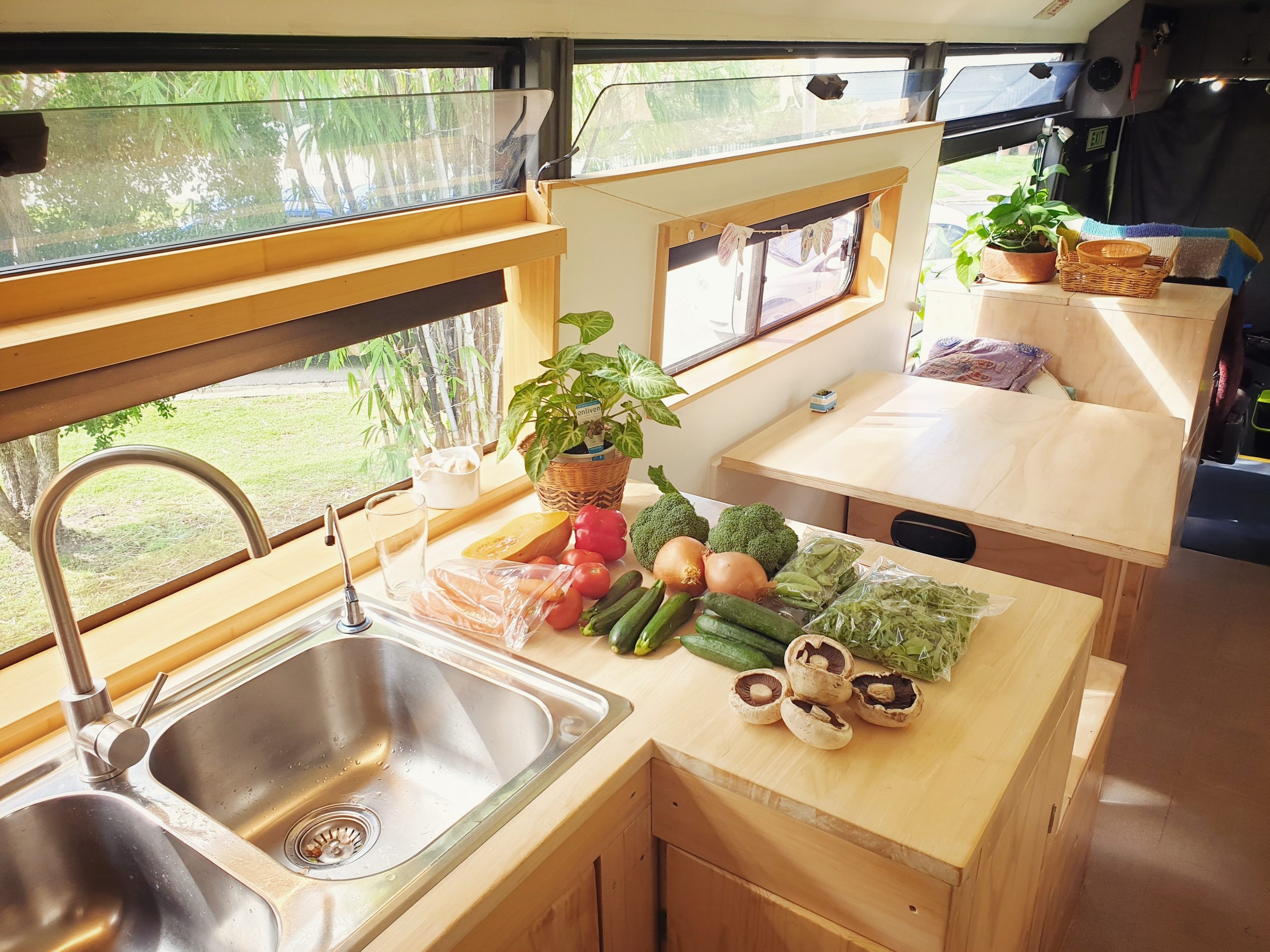 Our happy little home! We've been living in our bus for nearly a month now and it feels great. In fact we don't miss our 'normal house' at all. The interior of our new tiny home is starting to come alive with pot plants and greenery. Although it should be noted that we don't normally have fresh produce spread all over the kitchen bench! I was halfway through unpacking our loot from the local farmers markets earlier this week when some photographic inspiration hit me!
In other news, I've been busy adding some finishing touches to the bus including shelving and hanging hooks in the kitchen and a spice rack in the pantry. I've also installed a car audio system in the living area (we love our music) and am making some adjustments to lighting in the kitchen. We've still got a few interior jobs to tick off (like upholstering the seats in the dining area) and then we're just about ready to tackle the huge task of installing solar panels and a decent 24v battery bank. Stay tuned! ~ Keiran.

#busconversion #buslife #bus #tinyhouse #skoolie #skoolieconversion #schoolbusconversion #vanlife #offgrid #busbuild #rvlife #busnut #busrollwithit #livesmaller #nomad #happycamper #wander #wanderlust #homeiswhereyouparkit #ontheroad #buslifeaustralia #buslifeau #mybuslife #buslifeadventure #livingtinyproject
View the original Instagram post. Follow us on Instagram at Tales From The Wild.