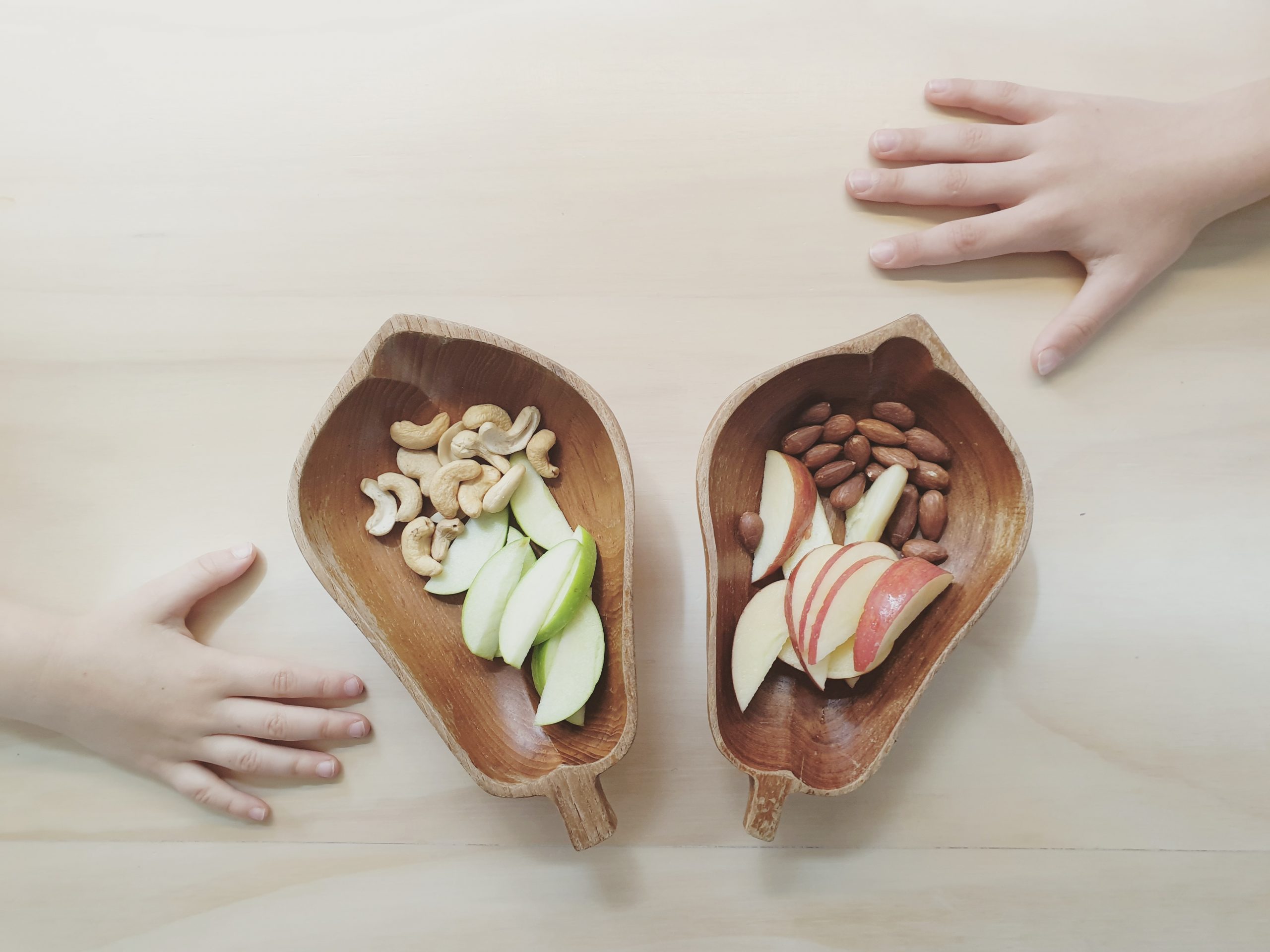 Snack time in the bus. One likes green apple and cashews. The other, red apple and roasted almonds. I am endlessly amused and fascinated by how siblings can be so very alike and so very different at the same time!
It's two weeks now since we moved into the bus (in our side yard) and we are all really pleased with how it feels to be living in the bus. The move has coincided with two whole weeks of school holidays, so the boys have certainly given the new space a thorough and rigorous testing! But it works and we are all loving our new home! Somehow we have managed to squeeze our entire house into 28 square metres and yet it feels uncluttered. There are ample spaces to escape to our own worlds when needed but at the same time, it's cosy and compact. The reduced living space has literally brought us closer together as a family but it has seemingly helped to nurture a new and exciting family dynamic filled with creative vibes and a wonderful energy. I look forward to encouraging that creativity and energy as we travel slowly and explore country in the coming months and years.
Our time frame for hitting the road is still somewhat unclear. We are currently rearranging our finances to complete the final (big) steps of the project (solar panels, deep cycle batteries, inverter/charger and other assorted bits and pieces). And we are also underway in the massive task to sort and minimalise our possessions, and to prepare our house for selling. But the move into our bus has re-energised me and I am keen to tick off the final items on our big long list as soon as possible! ~ Keiran.
#busconversion #buslife #bus #tinyhouse #skoolie #skoolieconversion #schoolbusconversion #vanlife #offgrid #busbuild #rvlife #busnut #busrollwithit #livesmaller #nomad #happycamper #wander #wanderlust #homeiswhereyouparkit #ontheroad #buslifeaustralia #buslifeau #mybuslife #buslifeadventure #livingtinyproject  #homeschooling #unschooling
View the original Instagram post. Follow us on Instagram at Tales From The Wild.