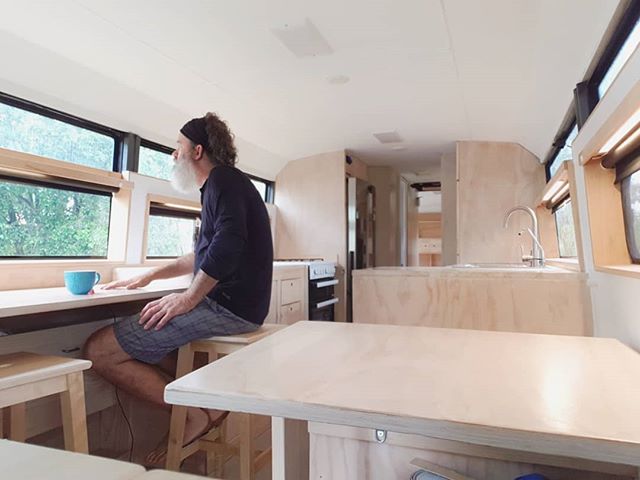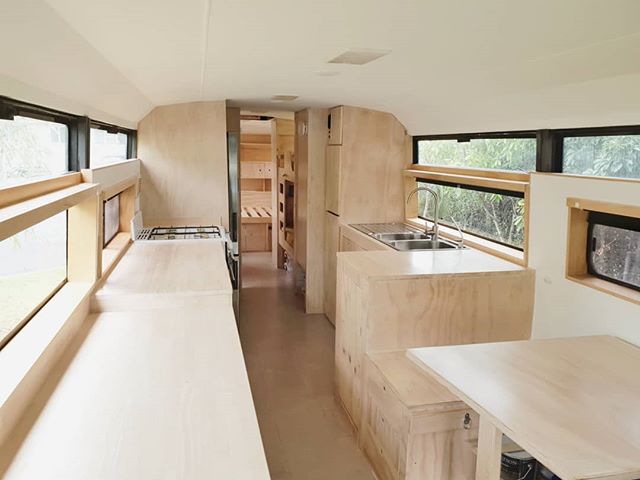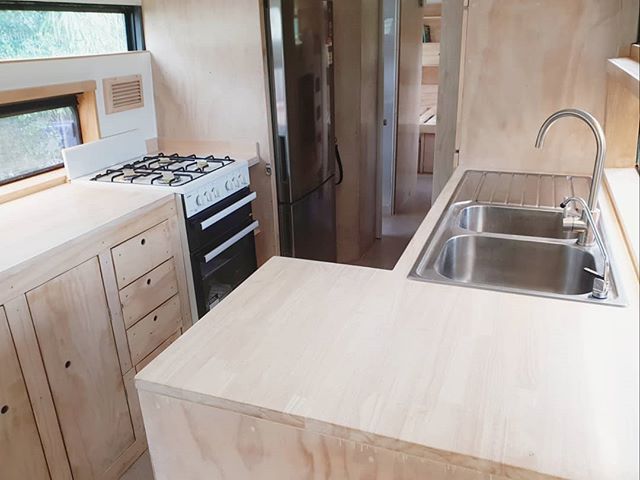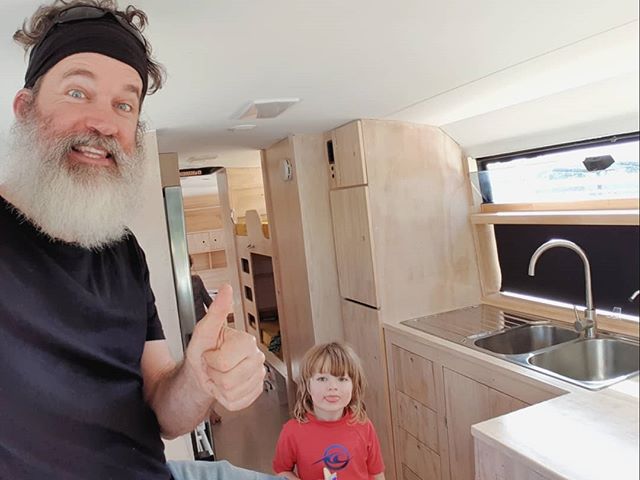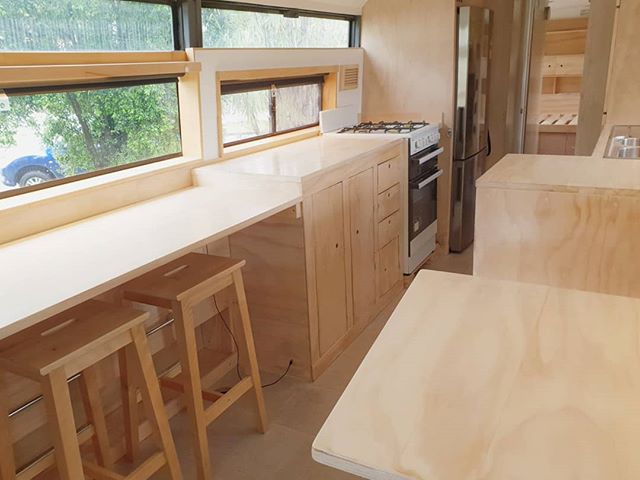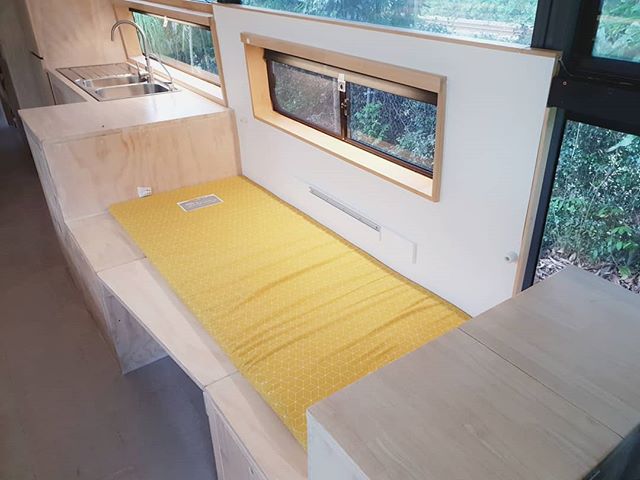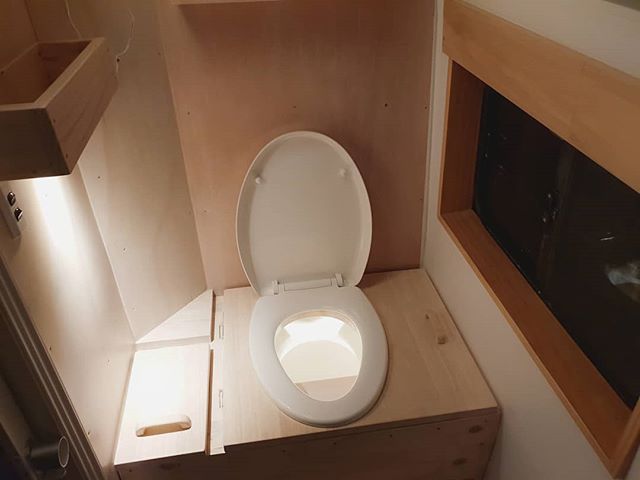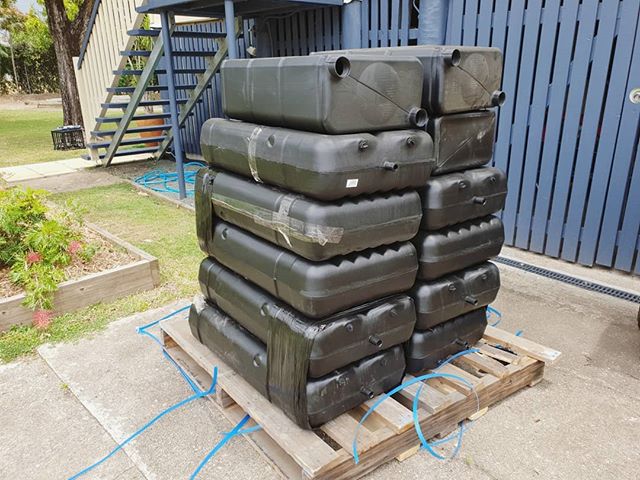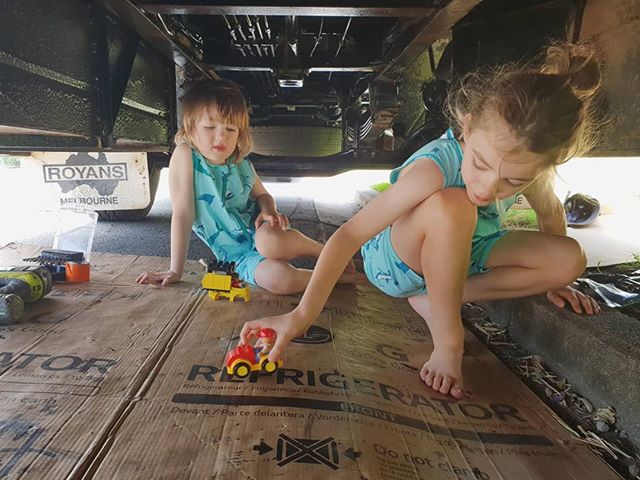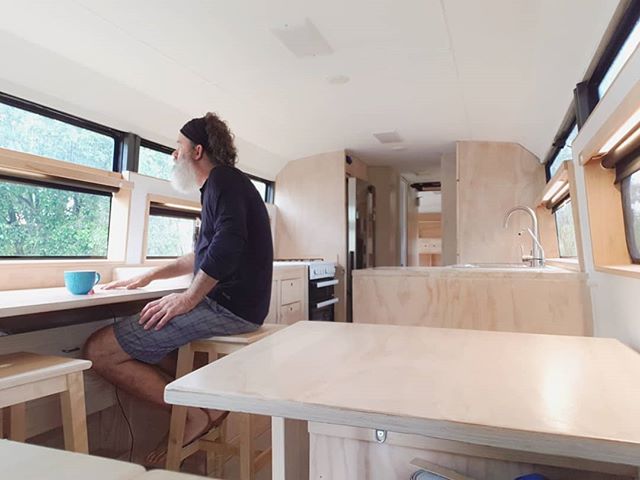 Taking a tea break in Bronte the bus. And doing my best to remain zen amidst a jungle of mounting time and financial pressures. The project is continuing to move towards completion although the pace is now being dictated by our complete lack of funds. As a one income family with a mortgage and two kids, it's almost impossible to put money aside each fortnight for the project. We long ago exhausted our savings and have been using a credit card for most bus related purchases. It's been stressful to say the least. Every little decision in the bus has required careful consideration and a thorough analysis of the costs. It's hopefully a short term problem. In the new year we plan to sell our house and to rid ourselves of the mortgage and associated expenses of home ownership. Sam will continue to work (remotely) when we hit the road, whilst I take care of the home schooling and domestic chores each day. This should help to eventually get us back on track financially. We have this week filled the remaining space on our credit card with a big purchase of fresh water tanks, grey water tanks, pumps and plumbing supplies. We originally planned to have some custom water tanks made for the bus but the quotes proved too expensive. We revised our plans and have instead purchased nine smaller fresh water tanks (59 litres each) at a fraction of the cost of custom made tanks. We plan to string the tanks together to create a super tank of approximately 530 litres. The tanks will fit quite snugly into the space above the chassis rails and beneath the bus floor. I've spent the past few days clearing that space (we had to re-route the heater hoses) and working out how to secure the tanks into position. It's been a pleasant few days crawling about under the bus in some rather hot Queensland weather but I haven't given up yet! In other project developments, the window fly screens are now all fitted and the composting toilet is taking shape!
#busconversion #buslife #bus #tinyhouse #skoolie #skoolieconversion #schoolbusconversion #vanlife #offgrid #busbuild #rvlife #busnut #buslifeadventure #buslifeaustralia #nomad #happycamper #wander #wanderlust #homeiswhereyouparkit
View the original Instagram post. Follow us on Instagram at Tales From The Wild.