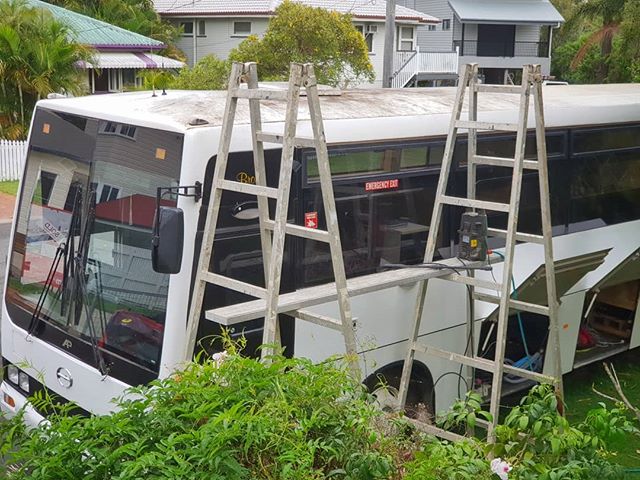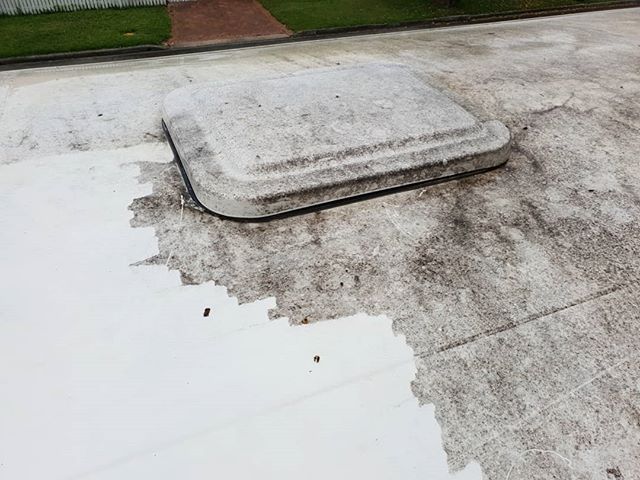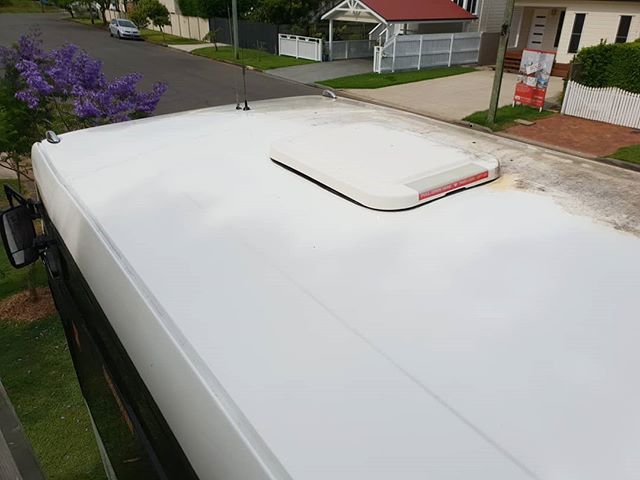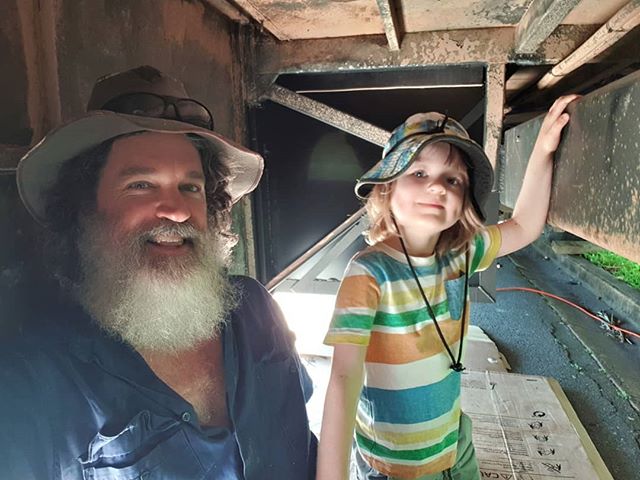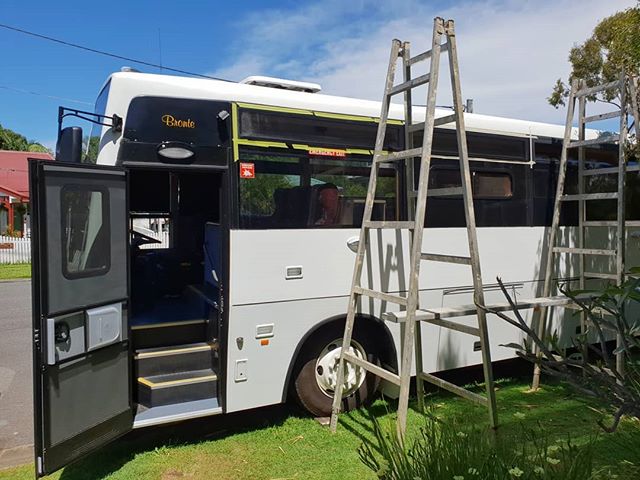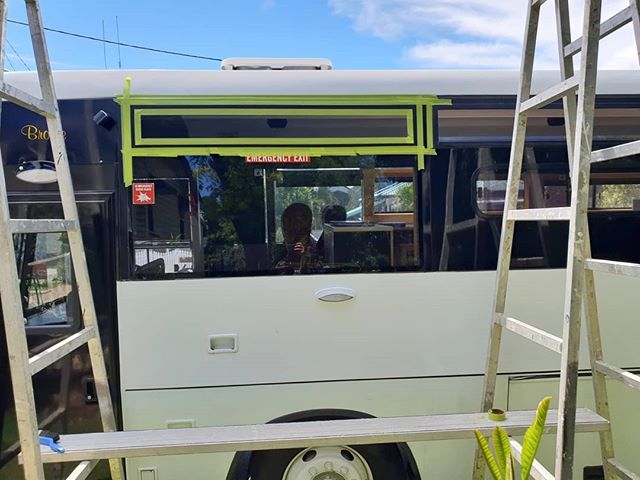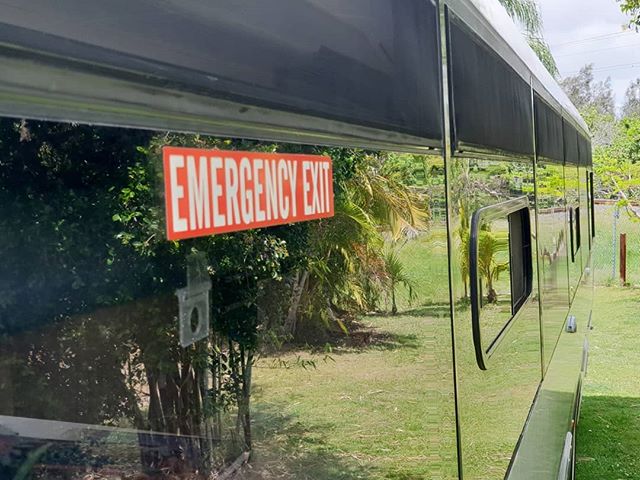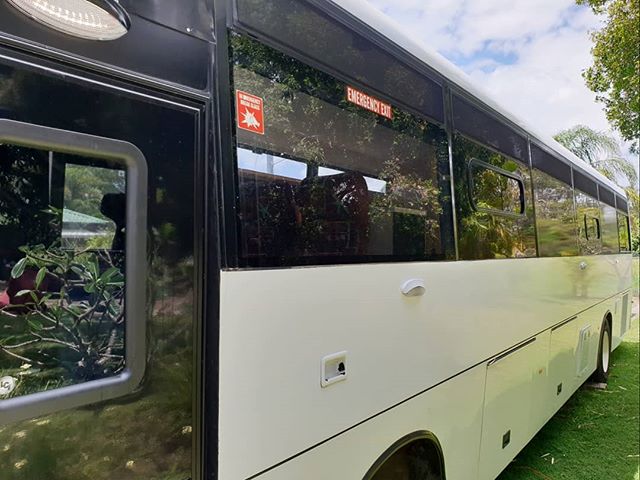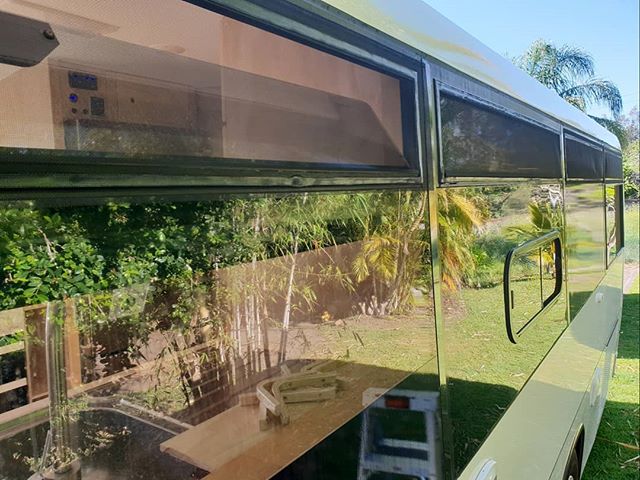 [igp-video src="" poster="https://www.talesfromthewild.com.au/wp-content/uploads/2018/11/44433504_664938727240491_7349460634330726400_n.jpg" size="large"]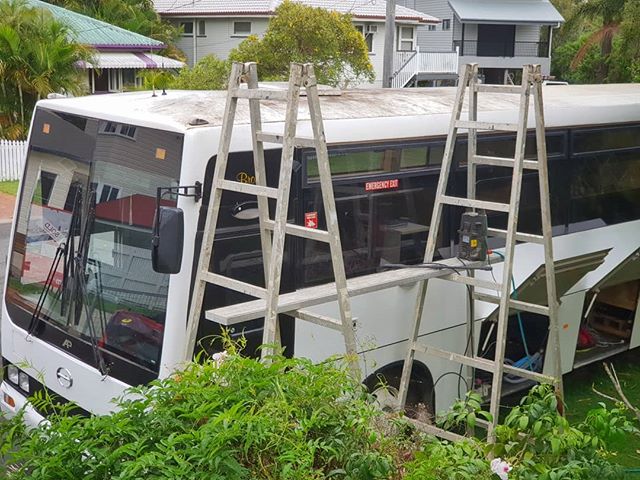 It's been a while since we checked in here but rest assured, we've been busy working on Bronte the bus. The job list over the past week has been pretty tedious. After a year parked under a mango tree, the bus roof needed a major clean with a high pressure water cleaner. The fibreglass roof seems to be in reasonable condition although I did find a few cracks here and there that will require some attention. In the coming months, we are hoping to add a large bank of solar panels to this lovely clean roof (we're currently looking for a major sponsor for solar panels and batteries, let us know if you have any suggestions). The apprentice and I have been busy under the bus, measuring up spaces for fresh water and grey water tanks. Also this week, I have toiled away to install fly screens on the top hopper windows. The nearside windows are now complete and look fantastic. I've used aluminium flyscreen and bonded it around the aluminium window frames with an industrial adhesive sealant. My first attempt was a disaster. After a whole day bonding flyscreens to windows, I realised with horror that I had inadvertently glued stuck all of the hopper windows in the open position. So the next day was spent painstakingly removing the bonded screens and starting again. On a side note, I've finally moved away from using toxic polyurethane adhesives and am now using modified silyl polymer adhesives (which are isocyanate free and much more friendly to use). I only wish that I'd done more research into this at the beginning of the project. Anyway, the flyscreens are well and truly glued to the bus and should easily withstand the rigours of highway driving!
#busconversion #buslife #bus #tinyhouse #skoolie #skoolieconversion #schoolbusconversion #vanlife #offgrid #busbuild #rvlife #busnut #busrollwithit #livesmaller #nomad #happycamper #wander #wanderlust #homeiswhereyouparkit #ontheroad #buslifeaustralia #buslifeau #mybuslife #buslifeadventure
View the original Instagram post. Follow us on Instagram at Tales From The Wild.