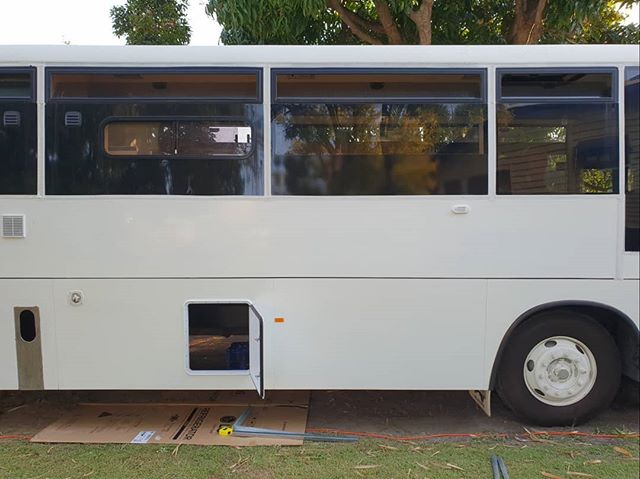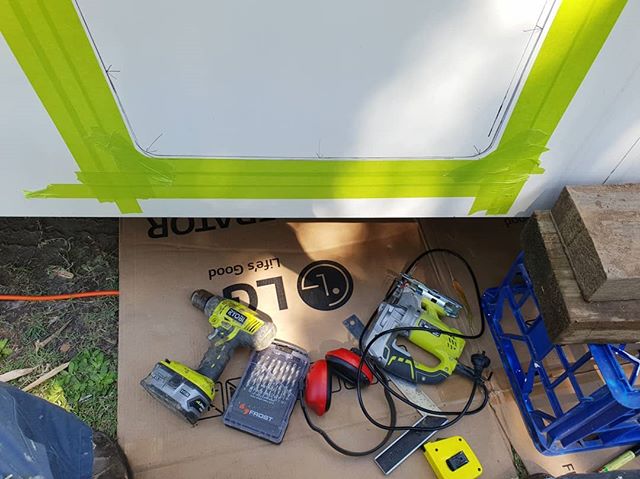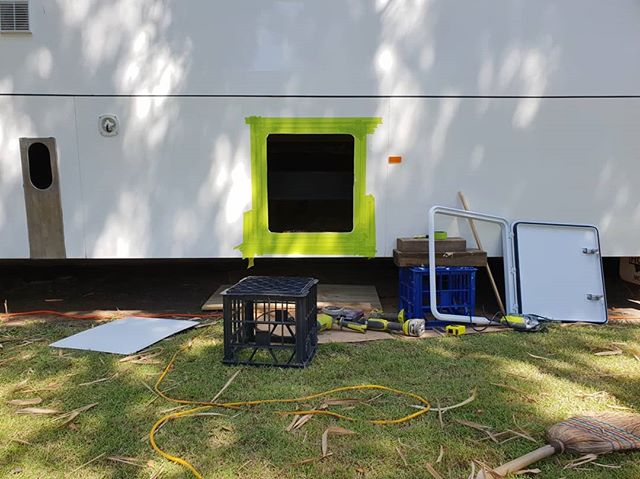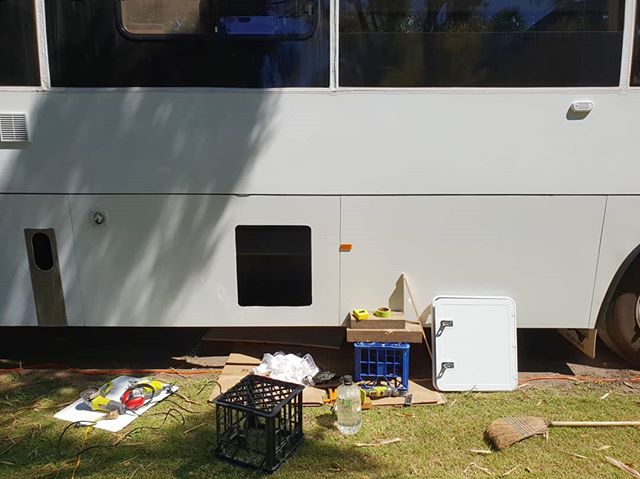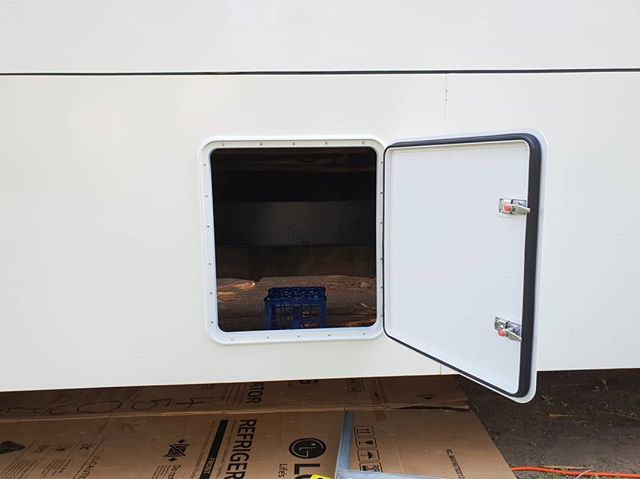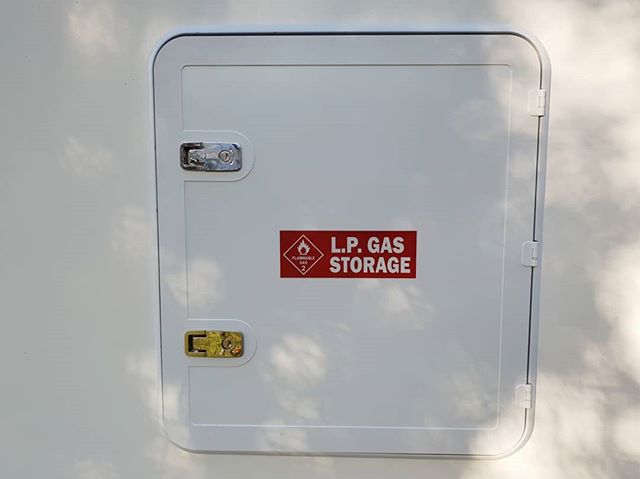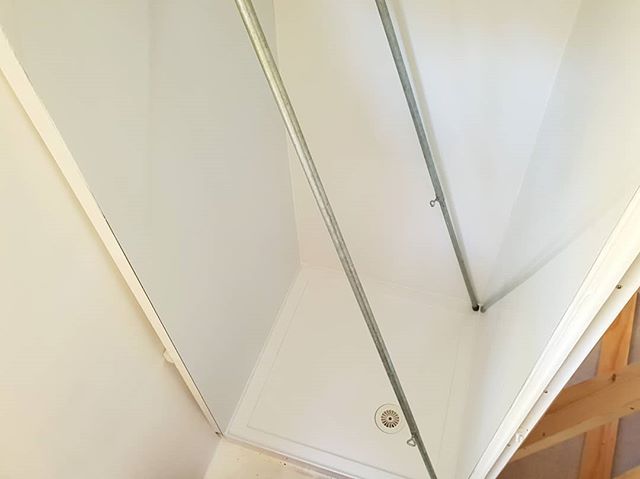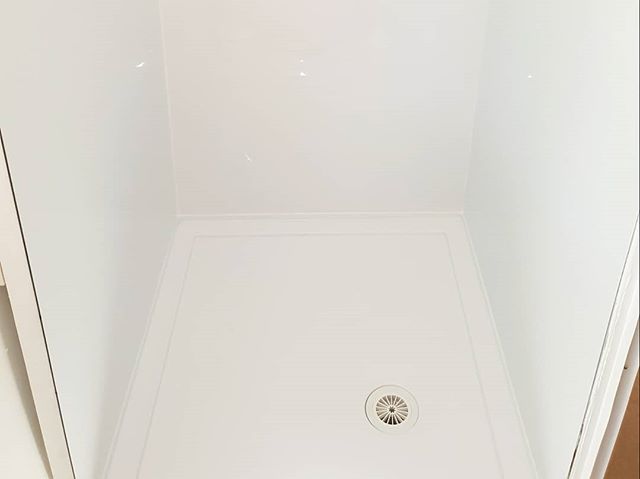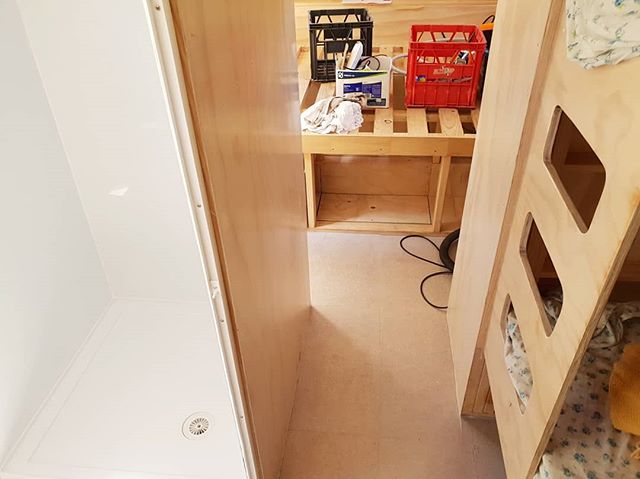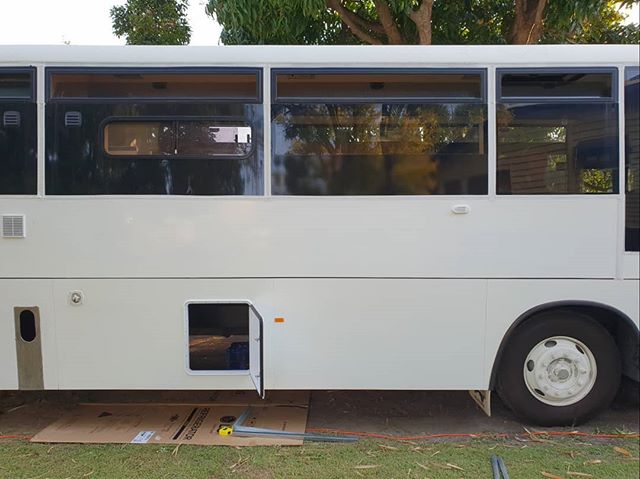 We are currently powering towards completion of our bus conversion project. This week we've been working on two separate areas – the shower walls and the underfloor gas bottle storage compartment. They're both jobs that had me intimidated, so naturally I've left them until nearly last.
We plan to carry two 9kg gas bottles and will be connecting them to our gas stove and also our hot water service. With no existing underfloor luggage bins on the offside of the bus, I am creating a storage compartment from scratch for the gas bottles. I have fabricated and welded some steel 'L' brackets to bolt to the chassis rails and will be installing a shelf for gas bottle holders on these brackets. I've also cut another hole in the side of the bus and installed a pre made access hatch (which was surprisingly easy to do and looks quite professional! ). We will be finding a qualified gas fitter to run the copper piping, connect up the appliances and issue the required certification.
In the shower area, we've used 3mm aluminium composite panel (gloss white) to line the walls. Although cut to size when ordered, I needed to trim each piece to accommodate the curved roof of the bus and the not-quite-square nature of my self built walls. I have bonded the shower wall pieces with polyurethane adhesive to the internal plywood walls (which I waterproofed and painted previously). Each piece also rests on and is bonded to the top lip of the poly/fibreglass shower base. Finished with a small bead of silicone, the shower walls have come up a treat!
#busconversion #buslife #bus #tinyhouse #skoolie #skoolieconversion #vanlife #offgrid #busbuild #rvlife #busnut #busrollwithit #livesmaller #nomad #happycamper #wander #wanderlust #homeiswhereyouparkit #ontheroad #buslifeaustralia #buslifeau
View the original Instagram post. Follow us on Instagram at Tales From The Wild.