[igp-video src="" poster="https://www.talesfromthewild.com.au/wp-content/uploads/2018/05/32655439_252863778793182_3560773616347906048_n.jpg" size="large"]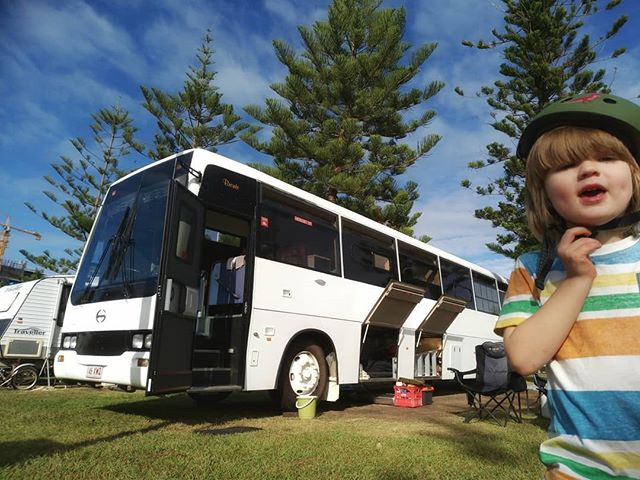 Our maiden voyage! We hit the road yesterday for our first road trip and family adventure in Bronte the bus! The bus travelled well, with everything staying in its designated place! We've all been battling a serious case of the flu for the past two weeks, so the bus isn't quite finished. I've still got heaps of cabinet work to finish in the kitchen. And stacks of 24v wiring. But for now, it is so wonderful to be living in the bus and enjoying a break. This afternoon the boys and I bid farewell to @littleearthstories. Sam is off to help crew the @bellalunaboat to New Caledonia. And tomorrow the boys and I are off to explore the Tweed Coast for a week. We can hardly wait!
#busconversion #buslife #bus #tinyhouse #skoolie #skoolieconversion #vanlife #offgrid #busbuild #rvlife #busnut #busrollwithit #livesmaller #nomad #happycamper #wander #wanderlust #homeiswhereyouparkit #ontheroad #buslifeaustralia #buslifeau
View the original Instagram post. Follow us on Instagram at Tales From The Wild.