[igp-video src="" poster="https://www.talesfromthewild.com.au/wp-content/uploads/2018/03/28151946_516358998746430_5911759137024245760_n-1.jpg" size="large"]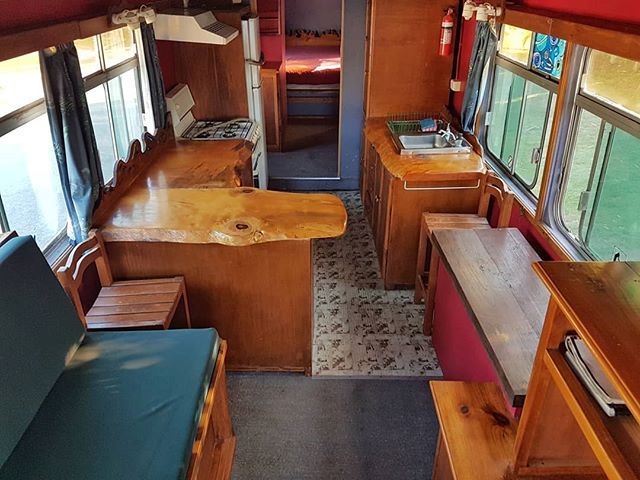 Some interior shots from our first bus conversion – Alice the Bus. We said farewell to Alice just last week (after sixteen years in my life). It was sad to say goodbye but I'm relieved to have only one big bus parked in the side yard now (hello Bronte!). Alice was set up to be a slow-moving mobile house and lacked many of the items needed for offgrid living (like solar power, water storage tanks, toilet and shower). But as a caravan park bus, she was a delightful and most comfortable residence! I lived in Alice the bus for many years at Uluru before driving her back to Queensland. I was still living in Alice the bus on the Gold Coast (Tallebudgera Creek) when @littleearthstories and I first met and started dating in 2009. Hope you enjoy the pics! ~ Keiran.
View the original Instagram post. Follow us on Instagram at Tales From The Wild.